Zapraszamy do udziału w spotkaniu rekolekcyjnym, które odbędzie się w dniach 31 sierpnia – 2 września w Poznaniu. Stanowi ono kontynuację projektu Przybliżamy Kościół Episkopalny.
Umiejętność słuchania należy dziś do rzadkości, a przecież nie tylko "wiara jest ze

słuchania" (Rz 10:17); również w kontaktach międzyludzkich "dobrzy słuchacze" są na wagę złota. Czasami trudno też oprzeć się myśli, że także Kościoły powinny bardziej ćwiczyć się w sztuce słuchania. Na rekolekcjach chcemy "słuchać, co Duch mówi do Kościoła" (Obj 2:7), którym jesteśmy wszyscy, niezależnie od instytucjonalnej przynależności. Posłuży temu wspólna modlitwa z anglikańskiego Modlitewnika Powszechnego i rozmowy inspirowane czytaniami biblijnymi na te dni. Oczywiście będzie również czas na własną refleksję w ciszy i indywidualne rozmowy. Ukoronowaniem spotkania będzie niedzielna Eucharystia odprawiana po polsku w rycie anglikańskim. Następnie podsumujemy wspólnie przebieg rekolekcji i zastanowimy się nad przyszłością episkopalnej obecności w Polsce.
Rekolekcje odbędą się w ośrodku Navigare (dawny ośrodek żeglarski ZHP) przy ul. Wilków Morskich 10/11 nad jeziorem Kiekrz, gdzie oczekujemy was od godz. 19 w piątek 31 sierpnia. Ośrodek zapewnia uczestnikom noclegi w pokojach dwu- i trzyosobowych oraz pełne wyżywienie. Wskazówki dotyczące dojazdu można znaleźć tutaj. Chętnych prosimy o wpłatę w wysokości 90 zł (na miejscu). Każdy może jednak wpłacić większą lub mniejszą sumę albo, jeżeli stanowi to dla niego zbyt duży wydatek, nie płacić w ogóle. Zgłoszenia prosimy kierować na adres episkopalianie@gmail.com.
Rekolekcje możliwe są dzięki wsparciu Konwokacji Kościołów Episkopalnych w Europie, Evangelical Education Society of the Episcopal Church, Kritische Gemeente IJmond i Celtic Cross Mission Society.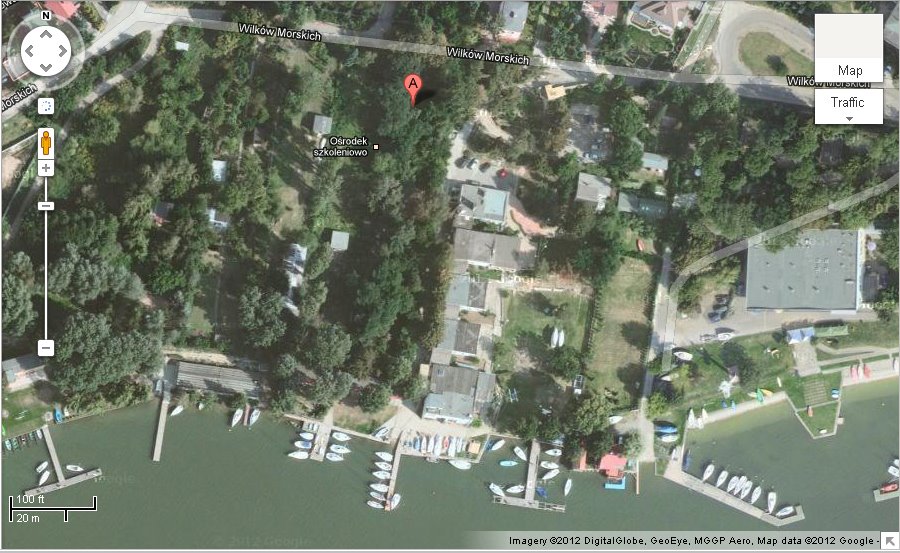 Co mamy w planach?
Osnowę programu stanowią wspólne modlitwy (poranna, południowa, wieczorna i kompleta) z anglikańskiego Modlitewnika Powszechnego. To z nich i zawartych w nich czytań biblijnych będziemy czerpać inspirację do rozmów i refleksji.
Piątkowy wieczór to czas na przyjazdy, rozlokowanie się i pierwsze rozmowy. Nie ma jeszcze wspólnego posiłku (postaramy się załatwić, aby na przyjeżdżających czekały kawa i herbata oraz jakiś suchy prowiant) i nie ma sztywnego programu. Ok. 22 odmówimy jedynie wspólnie modlitwę na zakończenie dnia (kompletę) i dobry początek spotkania. Sobota rozpoczyna się modlitwą poranną i śniadaniem. Czytania z tej modlitwy dostarczą nam pierwszych tematów do rozmów w grupie. Po modlitwie południowej i obiedzie będzie czas na własną refleksje w ciszy (w pokoju lub nad brzegiem jeziora) oraz rozmowy indywidualne, które potrwają aż do modlitwy wieczornej i kolacji. Następnie znów spotykamy się wszyscy: na rundę pytań i odpowiedzi dotyczących zarówno dotychczasowego przebiegu spotkania, Kościoła episkopalnego i anglikanizmu, jak też innych kwestii, które zainteresują uczestników. To spotkanie zakończy kompleta, po której będzie można jeszcze porozmawiać ze sobą czy pośpiewać – już zupełnie nieformalnie. W niedzielę spotkamy się znów z rana na modlitwie i śniadaniu, po którym wspólnie przygotujemy salę spotkań do nabożeństwa komunijnego (przy okazji będzie to czas na ewentualne pytania i odpowiedzi dotyczące liturgii). Do prowadzenia nabożeństwa zaprosiliśmy ks. K.M.P. Rudnickiego, astronoma i teologa mariawickiego, który w czasie swych pobytów naukowych w USA pełnił także posługę kapłańską w Kościele episkopalnym. Liturgii będzie najprawdopodobniej przewodniczył ks. bp Pierre Whalon, zwierzchnik Konwokacji Kościołów Episkopalnych w Europie, który od początku towarzyszy projektowi "Przybliżamy Kościół episkopalny w Polsce" i obiecał, że będzie z nami w Poznaniu, jeśli tylko pozwolą mu na to obowiązki. Po Eucharystii spotkamy się, aby podsumować rekolekcje i porozmawiać o planach na przyszłość. Chcielibyśmy wówczas zapytać uczestników, czy w miarę możliwości chcą działać na rzecz powstania wspólnoty episkopalnej w Polsce. Po wspólnym obiedzie rozjedziemy się do domów, być może mając już w planach kolejne spotkanie.